North London's ONLY TfL Approved Topographical Skills Test Centre...
"We are a Highly Rated centre with a average pass score of 88%"
Please check our reviews online to see what our past candidates have said about our training.
We provide computer based training and will spend time teaching you how to plot your routes online.
To book your training call us on 020 8888 4495.
Why Choose Raid Training Services?
Conveniently Located in the Heart of North London
Topographical Skills Test Specialist
Training and Preparation Classes (Highly Recommended)
TfL Approved Test Centre
Experienced Trainers
We Guide You Through The Test Process From Start to Finish

At Raid Training Services, we provide a low cost, fast turnaround topographical test service to help you get your Topographical Test certificate with the minimum amount of fuss. We can accomodate you and guide you through the test process whether you are an experienced driver or new to the London minicab trade. Our team strive to deliver a high quality topographical test assesment service that makes the process simple, easy to understand and even fun!
Available Topographical Training Dates


Comprehensive training, choose from either group training or a one to one session

Group Training is available on Mondays, Wednesdays and Saturdays from 10:30am to 1:30pm & from 2:30pm to 5:30pm. Each session is £60.00.

Discount available: Book a double session (morning & afternoon) for just £100.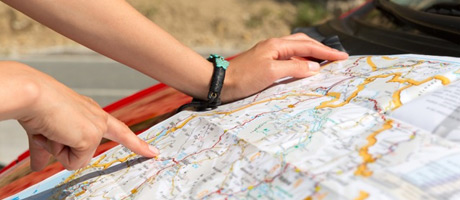 Available SERU Training Dates


Tuesdays and Fridays 10:00am to 12:00pm.

A copy of the SERU Handbook will be available to purchase

Please do not attend the test unless you're fully ready. The pass rate without training is below 50%. Call us and we will prepare you.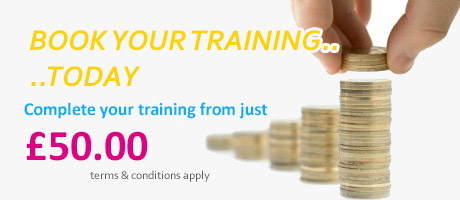 We now offer online topographical training which includes plotting your route.
OUR TRAINING CENTRE IN ACTION
Watch our video to see how we work.
TESTIMONIALS
Read what our customers have to say.


" To anybody who wants to pass, they should definately go and do their training with Raid which is based in Wood Green, London. I have failed my first one with TFL, so my second one i went for a course where I was given the knowledge of how to use an A-Z and what to watch out for and i passed second time with 94%. I must say its not easy without extra training, no matter how confident you are and a bug thing is the price which was very reasonable. Staff are amazing and very helpful, Thank you. "
Epic Cipe


" I highly reccommend this place, if anyone wants to pass topograpichical test, my instriuctor named faisal did his best to make you pass even if you fail in the first attempt. He is the best. He is very polite and very professional, thank you Faisal for helping me to pass this exam. I can now relax and go on holiday back home with no stress. "
Sanu Gurung


" This place is the best for someone to pass their topographical test, the staff are fantasic and helpful making it almost impossible to fail or get below 90% in your test with thorough training provided. Very highly recommended. "
Reality Brother


" Today i passed my TFL topographical assesment test with 100% pass rate, i give all the credit to Mr Faisal, he is a friendly, kind and brilliant teacher. I took 3 sessions / classes from Faisal and he taught me theory, MCQs, route planning and the best thing and the best thing was the tips and techniques to attempt the test and how to attempt all questions within the time limit (90 mins). Due to this, i finished the whole test (all questions) with over 15 minutes remaining. I highly reccommend this training centre for the TFL topographical test and will also reccommend going for 3 sessions with Mr Faisal. "
M Rabbani


" Booked this very last minute, the training company was very helpful and accomodating and they provided very prompt responses. Easy to find with good parking facilities, the training was good and high quality, the tutor was very helpful and had a very good knowledge of PCO. If i had the opportunity and time i would have opted for the 2 day training, i solely give these chaps credit for me passing the test. I thank them very much for their training, please support these guys as they are doing an A1 job. Thanks again. "
Hanif Ali
If you would like to send us your feedback, you can send us your comments or suggestions here.